TESTIMONIALS FROM OUR CUSTOMERS
AT THE HEART OF OUR METHOD :
THE ACTION !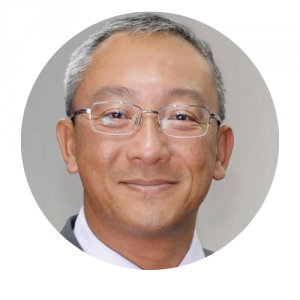 Jean Pierre LIM KONG
CEO -INNODIS

The Innodis team of leaders and managers needed to be accompanied for the implementation of their new vision and to give life to the values ​​they chose. The Copilot'in method was recommended to me by friends of the CPA and a meeting with Claire was enough to start the adventure because the approach resonated in me.
Visible improvements achieved? The establishment of discipline in achieving goals, better communication and collaboration between team members that allows us to work better together, we speak the same language and aim for the same goals. Clearer priorities and objectives. Energy in the teams. Creating commitment in the hearts of leaders, more joy in working together.
Why advise COPILOT'IN to a business owner? The Copilot'in is a fast and efficient way to boost performance over the long term. The method is based on communication and clarity of objectives while emphasizing the essentials and keeping your eyes on the expected results. It is also a human approach that engages the whole person who helps develop well-being at work and the joy of succeeding together.
The Copilot'in method keeps its promise – it creates the power to act and builds the joy of team success!


Antoine D'Unienville
CEO Chief Executive Officer of Axess (Car Dealer representing 10 brands in Mauritius)
For Axess, it took an awareness, it was necessary to put words and methods on change, so for a boss who needs "change management", I would say go for it! Copilot'in has the structure and methods, it goes faster and I'm ready to talk to him!

Bruno Millot
President STOR DATACENTER
Which entrepreneur, let alone SME / VSE, did not dream one day to see his teams organize themselves, to mount and follow major projects, to animate work meetings, to regularly follow the key indicators of the business and make decisions to achieve the goals? COPILOT'IN did it and the dream becomes reality …

Rahim Juhoor
Director General COREM
At Corem, the independence and development of our employees is essential for us. We entrusted Claire with the mission to accompany us by setting up Co Pilotin 'sessions. Thanks to its method we were able to achieve our goals on our sites. I highly recommend Claire for her Co Pilotin 'offer. The right things to do at the right time with happiness and satisfaction of our team.

Frédéric Wiehe
Commercial Director (Automotive)
"What makes it work is the regular follow-up and spread over time; we end up adopting new practices and it becomes a new good habit, a reflex.
To managers, I would say "it's worth it go! When you have your head on the handlebar it forces you to question yourself and we see ourselves progress.


Armand Fleur D'Epine
Brand manager Jaguar-Land Rover – AxessLtd
I would advise COPILOT'IN to a manager or a business leader especially to make everyone feel engaged and more involved – The commitment is visible from the main actors and several problems have been solved, For example at us the verification of the vehicles or the account understands what one lives and uses another language with the customers …

Naweeda
Maintenance Service Manager
COPILOT'IN® has raised awareness: The dashboard is visible and everyone has more clarity; everyone realizes that he is the author of a part, that he has his contribution to the goal.

Clifford
Maintenance Manager
A big change: I am more comfortable in my management mission and I enjoy coming to work because my team is well managed and well followed.

Akmed Mohamed
Maintenance Service Manager
It helps us a lot!
For example, to realize that we have the potential to do things and we are more confident to achieve the objectives.
Before we worked day by day; The barometer is an essential tool, it allows to work in a more structured way with concrete results.

Nazira
Head of the preparation department

"Awarness": COPILOT'IN is awareness, which allows us to understand others and therefore work better with them, which also allows us to question ourselves and makes us progress with concrete results.

Jean Marc Espitalier Noël
Brand BU (agricultural equipment)
COPILOT'IN allowed us to talk to each other, to establish communication between us: we know how to say things and it makes us stronger and we also gained confidence.

Vincent Lagesse
Sales & Marketing Manager(hotel equipment)
First, give us a framework and a different vision
And above all the implementation of this vision: on the implementation it makes a big difference. I would recommend COPILOT'IN to managers because they will see the result and even some results that we can not even imagine !